How COVID-19 Will Affect the Future of Retail
Six months into the global coronavirus outbreak, we can already see industries across the world adapting like never before; retail is amongst the worst affected sectors due to the coronavirus shutdown. The implementation of social distancing rule and isolation measures have led many retailers that sell "non-essentials" products to incur a huge decline in sales. Some other merchants, on the other hand, are finding it difficult to keep up with the increased demand of their products.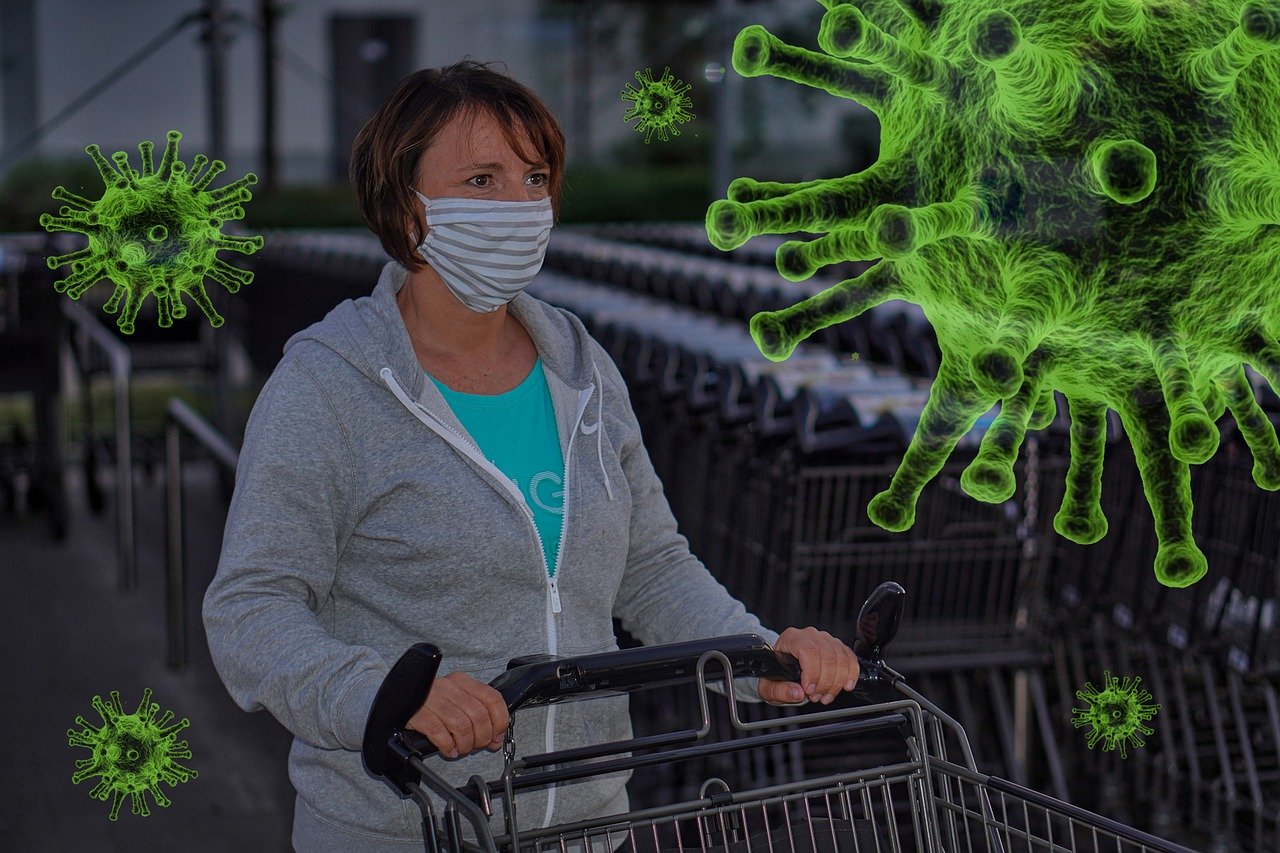 The good news is Australia has reported quite low levels of community transmission over these months of COVID-19 outbreak, which has made the government issue some relaxation in lockdown rules.
While Australian economy gradually reopens, social distancing and isolation measures will remain until a vaccine for COVID-19 is discovered. This will certainly cause changes in customers' shopping behaviours, giving rise to unexpected changes and customer demands. There will be many other challenges like lack of seasonal stock that resulted from sudden closures in March.
In order to adapt to the "new retail environment" while reopening your business in these unprecedented times, it is important to be aware of the upcoming retail changes and trends.
INCREASE IN CONTACTLESS PAYMENTS
Contactless payment has been around in the retail industry even before the onset of COVID-19 outbreak but given the safety concerns raised up by this pandemic, customers are more cautious about their contact with others while shopping in retail stores.
According to the current research, 22% of connected consumers globally used a digital wallet to buy at least one item in a physical store. Contactless is rapidly becoming a preferred method of payment as consumers become wary of the coronavirus spreading through touch. So, if your POS solution doesn't already support contactless cards or mobile payments like Google Pay, Apple Pay or Samsung Pay or tap and go methods, it's time to get these payment capabilities.
BOOST IN MOBILE POS INTEGRATION
While many retail stores are returning to full operation, social distancing restrictions remain in place across all states in Australia. So, the crowds of shoppers and gathering of staff at different locations in the store would still pose a risk. The checkout counters where customers queue up to pay for their purchases will be one of the biggest concerns for retailers.
While making marks on the floor across the checkout counters and other high congestion areas can help maintain social distancing amongst customers to some extent, it is time retailers go the extra mile to ensure the safety of their staff and customers. And that's when mPOS comes into perspective. Fixed POS terminals require customers to line up; even self-service kiosks are not a safe bet as they involve touching the screen of the same device over and over and often don't work when customers have gloves on. Mobile POS technology allows retail staff to use tablets and smartphones as registers and process payments at different parts of the store. With mobile access to all point of sale terminals and customer service functionalities, the in-store staff can assist customers with transactions, product information and stock availability from anywhere in the store, eliminating the need for checkout lines.
At POS Plaza, we realise how long queues, slow checkout and frequent runs to the stockroom for inventory checks can affect your customer experience and sales. So, we bring your most innovative mPOS solutions from reputed brands, that combine mobility with functionality to help retailers sell on the move. With all the information customers need on-hand and the ability to take payments right from the sales floor, your staff can be more efficient and productive and leave lasting impressions on customers.
INCREASED IMPORTANCE OF ECOMMERCE PRESENCE
One of the biggest changes seen in consumers' shopping behaviours is the shift to online shopping. Since online shopping is safer than going out to shop from brick-and-mortar stores with the risk of coming in contact with more people, eCommerce stores are certainly in a better position than physical retail businesses.
In a recent research done on retail and online brands, Digital Commerce 360 revealed that brands that pulled back on their marketing spend during COVID-19 pandemic, whether out of extreme caution or necessary cost-cutting measure in the face of the revenue loss, are now struggling with their online sales. Brands that stayed onboard with their marketing spending have incurred steady online sales after an initial dip. Brands that aggressively pushed their marketing spend and efforts during this lockdown period are experiencing significant growth.
Besides this analysis, many consumers who have always preferred shopping grocery from physical stores and markets are now experimenting with online deliveries, to avoid contact with others. While some eCommerce demand may drop after the lockdown is lifted, the chances of consumers shifting to online shopping permanently, owing to its convenience and other eCommerce shopping benefits, are high.
RETAILERS TAKING CONTROL OF REVERSE LOGISTICS
The coronavirus outbreak has led to a temporary shutdown of factories and warehouses, leading to a massive disruption in manufacturing, and, ultimately, supply chains, making it difficult for manufacturers to obtain required components for their operations and retailers to source finished products.
These challenges have taken a toll on reverse logistic operations, making returns, replacements and product servicing more complicated for retailers. Since customers aren't able to return products to stores due to lockdown-driven closures, retailers are facing large volumes of mail returns. Reverse logistics providers or manufacturers that manage mail returns are unable to carry on their warehouse operations due lockdown, resulting in lengthy delays for retailers in processing returns and receiving products again for resale. Besides, with returns that involve seasonal products, the delays and disruptions in third-party reverse logistics can result in products not being able to be resold at all. To meet customer demands and manage sales and returns effectively during this lockdown period, retailers need to take control of their reverse logistics operations and supply chains, eliminating unnecessary delays and enhancing customer satisfaction.
PROVIDING MORE FULFILMENT OPTIONS TO CUSTOMERS
The COVID-19 has significantly disrupted pickup-and delivery networks for retailers and customers. To make the ordering and fulfillment process as streamlined and safe for customers and staff as possible, many retailers are now adopting hybrid fulfilment methods, like curbside delivery, same-day delivery and self-pickup. While curbside pickup or delivery and rapid delivery have been trending in retail and eCommerce over the recent years, the coronavirus outbreak has just pushed them to a whole new level.
By allowing customers to order online and select a fulfillment method as suited to their preferences, retailers can fulfill needs of more customers and decrease the risk of coronavirus infection through reduced store traffic. These fulfilment methods also provide retailers with the flexibility to scale and adjust their delivery operations and respond to customer order requests as things change during these uncertain times.
Customers, on the other side, can satisfy their urgent and immediate demands and have the flexibility to get their products as they want.
In addition to online ordering, retailers can also leverage channels like SMS and phone to accept orders from customers. Taking orders over the phone is particularly a great idea during this time when you are unable to interact with your customers in-person. It helps you engage your customers and maintain your relationship with them through personalised interactions and direct contact.
FINAL WORD
Reopening your retail business with COVID-19 still active in the society and several lockdown restrictions still in place, would be full of challenges. We hope these predictions about the retail future will help you ensure seamless continuity of your business operations now as well as prepare your business for future success.